Out Stock
-26%
Sapphire Pulse RX 6500 XT 4GB Gaming Graphics Card
Out of stock
Description

Step up to Better 1080p Performance
The Radeon™ RX 6500 XT graphics card, built on the revolutionary AMD RDNA™ 2 architecture, delivers impressive 1080p performance in both AAA and esports titles.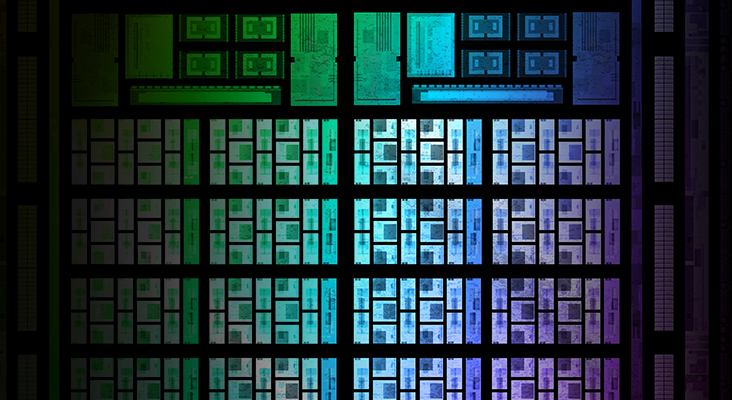 AMD RDNA™ 2
AMD RDNA™ 2 architecture introduces significant architecture advancements in the form of an enhanced compute unit, new visual pipeline, and AMD Infinity Cache™ technology, enabling high resolution gaming performance with vivid visuals.

AMD FidelityFX™ Super Resolution
Get a boost in frames in AMD FidelityFX™ Super Resolution1 supported games for a high-quality, high-resolution gaming experience.

Vivid Visuals
Get pulled into the action with the latest visual technologies, powered by AMD FidelityFX™2 and DirectX® 12 Ultimate with DirectX® Raytracing.


AMD Smart Access Memory™3
Enjoy increased performance with an all-AMD system for the ultimate gaming advantage. AMD Smart Access Memory™3 enables select AMD Ryzen™ desktop processors to harness the full potential of the AMD Radeon™ RX 6000 Series graphics.
Footnotes
1. AMD FidelityFX Super Resolution is available on select games and requires developer integration. See https://www.amd.com/en/technologies/radeon-software-fidelityfx-super-resolution for a list of supported games. AMD FidelityFX Super Resolution is "game dependent" and is supported on the following AMD products: AMD Radeon™ RX 6000, RX 5000, RX 500, RX Vega series graphics cards, RX 480, RX 470, RX 460, and all AMD Ryzen™ Processors with Radeon™ Graphics if the minimum requirements of the game are met. AMD does not provide technical or warranty support for AMD FidelityFX Super Resolution enablement on other vendor's graphics cards. GD-187.
2. For additional information, see https://www.amd.com/en/technologies/radeon-software-fidelityfx. GD-172.
3. Smart Access Memory technology enablement requires an AMD Radeon(TM) 6000 series GPU, Ryzen(TM) 5000 or select Ryzen(TM) 3000 series CPU (excluding the Ryzen(TM) 5 3400G and Ryzen(TM) 3 3200G) and an AMD 500 series motherboard with the latest BIOS update. BIOS requires support for AGESA 1.1.0.0 or higher. Download latest BIOS from vendor website. For additional information and system requirements, see https://www.amd.com/en/technologies/smart-access-memory. GD-178.
Godfall Images and logos ©2021 Counterplay Games Inc. All rights reserved. GODFALL™ Published and distributed by Gearbox Publishing. Gearbox and the Gearbox Software logo are registered trademarks, and the Gearbox Publishing logo is a trademark, of Gearbox Enterprises, LLC.
DiRT 5 images and logos © 2020 The Codemasters Software Company Limited ("Codemasters"). All rights reserved. "Codemasters"®, the Codemasters logo and "DiRT"® are registered trademarks owned by Codemasters. "DIRT 5"™ and "RaceNet"™ are trademarks of Codemasters. All rights reserved. All other copyrights or trademarks are the property of their respective owners and are being used under license. Developed and published by Codemasters
© 2021 ZeniMax Media Inc. Developed in association with Arkane Studios. Deathloop, Arkane, Bethesda, Bethesda Softworks, ZeniMax and related logos are registered trademarks or trademarks of ZeniMax Media Inc. in the U.S. and/or other countries. All Rights Reserved.
©2021 Advanced Micro Devices, Inc. All rights reserved. AMD, the AMD Arrow logo, FreeSync, Radeon, RDNA, Ryzen, and combinations thereof are trademarks of Advanced Micro Devices, Inc. DirectX and Windows are registered trademarks of Microsoft Corporation in the US and other jurisdictions. Other product names used in this publication are for identification purposes only and may be trademarks of their respective companies.

MODEL

11314-01-20G

CHIPSET

AMD RADEON

GPU

RX 6500 XT

PCI EXPRESS

4.0

GPU BOOST CLOCK

2825 MHz

MEMORY CLOCK

18 Gbps

MEMORY SIZE

4 GB

MEMORY INTERFACE

64-bit

MEMORY TYPE

GDDR6

DIRECT X SUPPORT

12

OPEN GL

4.6

PORTS

1x HDMI
1x DisplayPort1.4

RESOLUTION

7680×4320

CROSS FIRE-X SUPPORTED

Yes

COOLER

Dual Fan

DUAL-LINK DVI SUPPORTED

N/A

SOFTWARE

Driver and Software

PACKAGE CONTENTS

Graphics Card, User Manual

POWER CONNECTORS

1 x 6-pin

WARRANTY

2 Years

NOTE**

***Features, Price and Specifications are subject to change without notice.
Features:
SAPPHIRE PULSE AMD Radeon™ RX 6500 XT
The SAPPHIRE PULSE AMD Radeon™ RX 6500 XT Graphics Card runs on the powerful Dual-X Cooling Technology coupled with Intelligent Fan Control to keep temperatures low and fan noise low. The refined PCB design delivers stable, reliable, and steady performance, which efficiently lowers PCB temperature and component signal noise.
Fuse Protection
In order to protect your card, the SAPPHIRE cards have fuse protection built into the circuit of the external PCI-E power connector to keep the components safe
Dual-X Cooling
SAPPHIRE's acclaimed Dual-X Cooling is powered by two massive yet silent fans and state-of-the-art radiator design. The new form of hybrid fan blades means greater airflow and superior heatsink coverage at lower noise compared to standard cooling designs.
Intelligent Fan Control
Fan speed is intelligently controlled to keep the GPU, memory, PWM IC and other components as low as possible in temperature to balance performance, and fan noise.
Precision fan control
Standard industry fans may have up to 10% difference between fan rotation cycles (RPM). The Fan IC Control on SAPPHIRE graphics cards reduce differential at approximately 3%. This up to 70% improvement on accuracy ensures that cooling and noise performance of every graphics card is up to scratch.
Back Plate
The all-aluminum back plate provides additional rigidity that guarantees nothing bends and dust stays out. It also helps cool your card by increasing heat dissipation